When my daughter Moozles and I were invited to an event to play with GoldieBlox, I wasn't sure what to expect. I thought maybe it would be pink Lego. Boy, was I wrong. GoldieBlox is a construction toy that uses the principles of engineering to help build spatial and problem-solving skills. Each box comes with not only the construction tools, but also a book containing a story about Goldie, a child inventor who saves the day by building cool machines. Moozles loves books and stories and I found this to be a great way to get her interested in building.
Moozles, who is six years old, is not really interested in building blocks. She has some Lego Friends which she has made a few times. She is more interested in drawing, crafts and reading. But she really enjoyed the Goldie Blox. The book contains a few different ideas for what you can build, but you can also freestyle. Moozles is not a freestyle kind of gal. She likes to make things as instructed. Here is the parade float she made yesterday, with only a couple of modifications.
GoldieBlox was developed by a female engineer, who got the toy made with financial backing from Kickstarter. She didn't know she could be an engineer until a math teacher encouraged her when she was 17. My daughter currently wants to grow up to be an ear doctor, a builder, a teacher and a waitress. But how many little girls want to grow up to be engineers? I have to admit that my daughter didn't even know what an engineer did. I had to explain that engineers design and build things. Moozles was amazed to hear that engineers can build bridges or airplanes. And was excited that maybe she could do that one day.
If you have a little girl, aged 2-9, you should give GoldieBlox a try. Moozles loved it and asked me to leave a box out for her to play with when she woke up this morning. I love it when an educational toy is actually fun. Each GoldieBlox set/box costs £19.99-£24.99 from Interplay UK. Have a look and see. Or you could enter my giveaway (my first giveaway!!) for a chance to win a box and some other goodies (all new, unused and unworn).
I am giving away a GoldieBlox and the Parade Float worth which sells for £19.99 (recommended age 6-9). I'm also giving away a super cute 'More than just a princess' t-shirt that would fit someone aged 5-9. And as an added bonus, I'm including LadyBird World (for ages 5-10), so your little one can learn about ladybirds and even learn how to keep them safely as pets (another fab educational product from Interplay UK which sells for £9.99).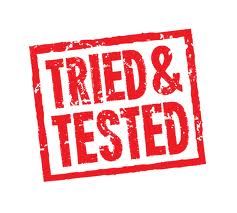 We were invited to play with GoldieBlox for the purpose of this review, and were given a few boxes of blocks and toys to take home. All opinions are completely my own.