Apparently, British people pronounce 'wigwam' as 'wig-wham'. I learned this recently when we received our very own wigwam. And when I pronounced it as 'wig-wom/wig-waam', Husband made fun of me. Then our daughter laughed at me. *sigh* But I digress. British people pronounce 'wigwam' differently to Americans, but you can call it a play tent or tippee to reduce household cultural squabbles.
Whatever you call it, or however you pronounce 'wigwam', I can say that this has been one of our best toys my kids have ever had. I don't know if it is a toy, but it is a great conductor of independent role play (ooh, I talk fancy). Dubz, who is 2 1/2 has been spending a lot of the time in the wigwam. He takes in all of his dinosaurs, and when he leaves the wigwam he makes his big dinosaur guard it (top photo). Moozles loves going in there with her brother, and it is hilarious listening to their loud whispers. And when Dubz isn't around, Moozles goes into the wigwam and reads books and sings songs.
Our wigwam costs £59.99 from Big Game Hunters, which is much cheaper than similar teepees I have seen. It is made from a thick cotton canvas that has a waterproof coating. When the weather warms up, we will be taking the wigwam outside. And we won't have to worry about it getting wet. The only downside is that I feel like I should have gotten a wigwam sooner. It was one of those items I thought might get ignored. But it was invaluable during half-term. At one point, both kids were lying down in the tent alongside the car garage and all the dinosaurs (last photo). For ages. It was so quiet and calm.
I'm really looking forward to the kids having tea parties in the wigwam during the summer. But I will be calling it a teepee so that no one else laughs at me.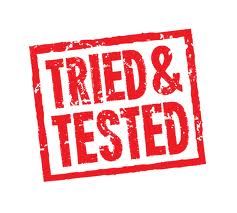 We were sent this wigwam for the purpose of a review. All opinions expressed are entirely my own.