Last week, in my attempt to lose weight and get healthy, I began a Healthy Living Lucky Dip. I will be trying out different healthy eating and diet regimes for the next three months in a bid to lose my baby weight. Last Monday I tried a personalised meal delivery plan called Total Diet Food. Every morning for five days, I had a hamper of food waiting on my door step. Breakfast, lunch, dinner and two snacks which had all been freshly prepared for me the day before. Everything came in its own container, so can be used at home, work or even the park.
The week before I spoke to Ben at TDF and discussed my dietary issues (lactose-intolerant) and food dislikes (peppers/capsicums and feta cheese). I was put on a 1600 calorie per day diet which was free from dairy and which contained almost no gluten. I was a bit nervous about the calorie restriction as I have been living a life with no food restrictions. Endless cups of tea and chocolate bars to give me energy to get through the day, plus some of the kids' dinner before a late dinner with Husband.
I don't normally eat breakfast until after I have gotten home from the school run @9.15am. But with the plan I had food which was ready to be eaten and I was able to eat it while I made my daughter's packed lunch. This really helped with my energy levels. I did feel hungry the first two days. But by the third day there were no hunger pangs. I had plenty of energy and was sleeping better than I have done in a very long time. Have a look at some of the tasty things I ate.
Breakfast
Lunch
Snacks
Dinner
I don't think I have ever eaten so many healthy meals. I had plenty of fruit and vegetables every day (I somehow did not take any photos of the fruit that I had as snacks), as well as plenty of protein (such as chicken, duck, cod, salmon and sea bream). And instead of my usual white rice and white pasta, I ate couscous, bulgur wheat and gluten-free noodles. The only downside of the diet is that I seemed to need the toilet more than usual, if you know what I mean. *blushes*
On Saturday morning, after five days on the Total Diet Food plan, I weighed myself. And what a shock. I went from 15 stone 1 to 14 stone 12, beginning my weight loss journey with a loss of four pounds. Woohoo.
So,  I can definitely recommend TDF. The food was delicious, healthy and fresh. Last week I was faced with a mums' coffee morning that was full of cookies and pastries as well as a playgroup party full of cake and biscuits. And I wasn't even tempted to cheat. Normally on a calorie-counting system, I can justify a sweet treat or two. But knowing I had delicious food at home kept me from cheating,
If you need a little help with your healthy eating or weight-loss goals, you can get 10% off your first order at Total Diet Food by quoting 'CalifornianMum10'. TDF also offer a five-day introductory plan for £135.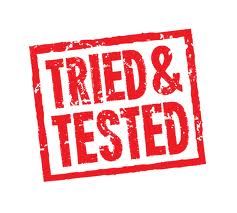 I was given the opportunity to trial TDF for the purpose of this review, but all opinions are entirely my own.