Last week I attended a party at a cool and trendy London hotel (Ham Yard Hotel). Simple invited me and some beauty journalists and bloggers to come over for champagne, canapes and tips on rebooting our winter skincare routines. Oh yes, we are in the throes of winter. Besides shivering when I'm outside, I know it is winter because my face is dry and itchy.
Besides the cold weather effecting our complexions, many of us overindulged in December. And our skin are suffering. That's why Simple are urging everyone to focus on their skin in January. According to Simple, 'December was about fun. January is #aboutface'. The party was fun too. Besides the beauty tips, we got the chance to make artwork, utilising skincare tips, with the guidance of the very talented Sophia Langmead. I'm not very creative, but I was pleased with my creation (below and in the top photo).
No matter your skin, here are some tips for giving your complexion some much-needed TLC:
1. Drink lots of water, fruit and vegetables. Take it easy on the sugar.
2. Take off your make-up before bedtime. This is something I am very bad at doing after a night out, but will try to remember. Even if it is just leaving some face wipes on my nightstand.
3. Take extra time and care with your skin. Put on a face mask and relax in the bath. Maybe give yourself a face massage during cleansing. Perhaps relaxing to some music after putting on moisturiser.
Simple was designed for sensitive skin, and I have sensitive skin, so I am keen to try out my new skincare products (I was given the chance to grab some products so will get started on them soon). I'll let you know how I get on. I'm also planning to start using a facial scrub and mask on a weekly basis. How are you taking care of your skin during winter?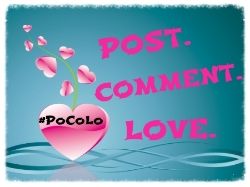 I was invited to Simple's #aboutface event and given some skincare products for the purpose of this post. All opinions expressed are entirely my own.