Yesterday I took Moozles and a friend to see I Believe in Unicorns at the Vaudeville Theatre in London. It is a one-woman show, starring Danyah Miller. She weaves a story, based on a boy called Tomas who hates reading but comes to love books. Tomas eventually unites the town to save many of the books when the library is set on fire. Danyah uses the stacks of books on stage as props, and they transform a simple set into a bit of magic.
Danyah is a wonderful storyteller. Besides telling the story, she incorporated the audience which made it extremely lively. Both the children and the adults were taking part, enjoying the story and laughing out loud. My favourite moments, which were a lot, were when the books became active props. Rather that just laying on stage, she pulled tissues out of them, pulled out a kite, turned them into houses and projected images upon them.
My daughter and her friend, both aged six, loved the play. The play is aimed for children aged 5-11, but I think that younger children would enjoy it. And since it runs for 57 minutes, you do not need a long attention span to be able to enjoy the show. Also, it is really nice to watch a show that doesn't include cartoons or princesses.
I Believe in Unicorns is playing at The Vaudeville Theatre until the 31st August 2014, with tickets selling at around £17.50. It will then be showing throughout the UK until December 2014.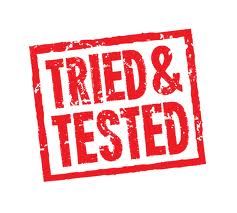 *Photo credit: Richard Davenport We were invited to view I Believe in Unicorns for the purpose of this review. All opinions expressed are completely my own.