Oh my days, have you ever seen a jungle animal wearing a jumper? Talk about super cute. Dubz and Moozles were so pleased when they each received a new little animal friend. Dubz received a giraffe called Ruvimbo and Moozles received a lion called Zimbo. The animals are wearing jumpers because it is their first trip to the UK and they want to be prepared in case it gets chilly. *squeal*
The animals are hand-knitted from Zimbabwe. The women who make the dolls are able to earn money to help support their families. And each item comes with a tag, which includes the name and picture of the woman who knitted the doll. Such a nice, personal touch in an age where stuffed animals are made by machines in factories. And I feel a bit ashamed that I worry about fair trade and organic food but don't really think about fair trade clothes, homeware or toys.
There are eight animals to choose from, and they each cost £8.95 on the Dassie website. Excellent price point, especially when you see how well the animals are made. Moozles spent the day throwing hers up to the ceiling and catching it, and somehow little Zimbo showed no signs of damage. And considering that knitted dolls normally seem to unravel in minutes around my children, I was even more impressed.
Dubz loves his little giraffe. He is not one to sleep or play with animals, but he was carrying Twza around loads, even taking him into the tent we put in the living room for a picnic. There were even some kisses. Beyond cute!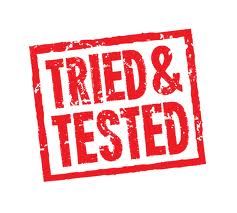 We were sent the knitted dolls for the purpose of this review. All opinions expressed are completely my own.