Moozles and I were lucky enough to be invited to a screening for Rio 2 at the London Zoo. The team at Twentieth Century Fox Home Entertainment wanted to celebrate the release of Rio 2 on DVD, Blu-Ray and Digital HD. And celebrate they did. There were lots of yummy treats, in addition to face-painting and live music.
Before the film, we were treated to a musical performance by The Barbatuques. The Barbatuques are a body percussion group from Brazil, and their music features in Rio 2. They use their bodies to make all the music. They showed us how to make music with our hands and mouths. Moozles loved it. And I showed a major talent for it! But if you want to see the real talents, check out this youtube clip of The Barbatuques performing Beautiful Creatures for Rio 2.
Rio 2 was hugely entertaining. In the first Rio film, Blu and Jewell are the only two blue macaws in existence who fall in love in Rio de Janeiro, whilst escaping from bird smugglers. In Rio 2, Blu and Jewell are married with three little birds of their own. They discover that there are blue macaws in the Amazon and fly there to find a flock. The film was funny, with some laugh-out-loud moments. The story was sweet and the music was good. I wouldn't have minded another song, but I understand some people like to focus on the plot and not just singing. haha When we got home, Moozles asked to watch Rio 2 again. But I have said that twice in one day is a bit much so we will watch it tomorrow. If you fancy watching it, it's out now.
If you weren't able to attend the event, but have seen Rio 2 or The Barbatuques or even if you have been to Brazil, please add your Rio-related posts to the linky below. Those who do will be entered into a prize draw where five MN bloggers will win a copy of Rio 2 on Digital HD, Blu-Ray or DVD. http://www.mumsnet.com/bloggers/rio-2–what-our-bloggers-thought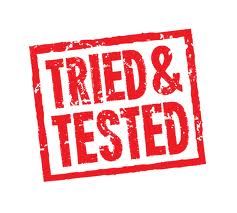 I was invited to the screening of Rio 2 for the purpose of this review. All views expressed are entirely my own.