That's right, we went and done it. We got ourselves matching sweatshirts. Boom. And we all think we are pretty cool. When our neighbours saw us in our matching sweatshirts, they looked pretty jealous. And so they should be. The lovely people at Leavers Hoodies came up with the cool dinosaur design just for us. Though to be truthful, they will design something for you too. But ours are especially cool as they have a scary Tyrannosaurus Rex with big teeth. Roar.
My regular readers know that Dubz is obsessed with dinosaurs. About 99% of the time, he wears a dinosaur top (and he obviously has dinosaur socks, shoes, jacket, etc). And I can't tell you how pleased he was to see that we all had dinosaur sweatshirts. He has been wearing his sweatshirt loads. It's really soft and comfy. I also like that it has long arms. Don't you hate it when a long-sleeve top/sweatshirt has sleeves that don't fully cover your wrists?!
Leavers Hoodies specialises in hoodies and sweatshirts for school leavers. But they can also customise t-shirts, and onesies, amongst other things. We thought matching sweatshirts would be a great idea for a family day out. They will help distinguish us from others, which would be useful if one of the kids got lost. The kids have bright blue sweatshirts, Husband has the heather grey and I have the heather pink. So the kids know what colours we are wearing, and we know what colours the kids are wearing. Great for crowds! The colours still look nice after a run through the washing machine and the tumble dryer. I can't wait for half-term so that we can go somewhere in our family sweatshirts. Roar.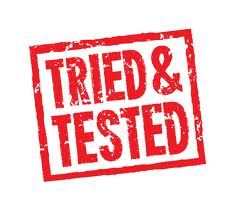 We were given these sweatshirts for the purpose of this review. All opinions expressed are entirely my own (and my family's).