It's exciting (and a bit overwhelming) imagining how your kids will turn out. What they will be when they grow up. I have an image of Moozles becoming a scientist while Dubz is an explorer/archaeologist (okay, for some reason I imagine my son growing up to be Indiana Jones, not sure why). Dubz is only two, so a career is not something he thinks about. Moozles is six, so she is quite fixated on growing up. Her list of possible occupations include doctor, builder, waitress, policewoman and teacher (to be alternated on a daily basis).
So when the folks at Kids T-shirts asked us to review a couple of their kids' fancy dress/career t-shirts, I was intrigued to check out their website. The boys' range and the girls' range had many of the same t-shirts, including astronaut, doctor, chef and the ever-practical pirate. The girls' range also had princess and mermaid. Moozles was fond of the former but picked the police officer t-shirt after I pointed out that being a princess was not a job.
It was tough picking a shirt for Dubz because he only likes to wear clothes that have animals on them. But since I don't want him to grow up to be a dinosaur, I opted for the t-shirt with a tie. Moozles and I decided on the green shirt since green is our favourite colour. It is pretty adorable and makes Dubz look like a businessman. Plus it looks like he's dressed up so can be worn for more formal outings (you know, for like when we go meet the Queen).
The t-shirts arrived last week and I have been quite pleased with the quality of the cotton. They wash well and there has been no shrinkage in the tumble dryer either (I'm American, and I don't see myself ever hanging clothes on a line in the garden, no matter how long I live in the UK). The shirts range in price between £9.99-10.99, and shipping is free if you spend £20. I can see these shirts being especially useful if there is a dress-up day at school and they even have a section called World Book Day.  The t-shirts are also a good alternative to traditional fancy-dress as they are comfortable and hard-wearing, as many costumes are itchy and fussy.
Moozles enjoyed pretending to be a policewoman. She especially enjoyed pretending her little brother was a criminal and she kept chasing him around the house. I think I will need to get them pirate t-shirts as they would love matching shirts so they can pretend to sail a ship and make me walk the plank. Anything to get the kids to use their imaginations and forget about the telly is great in my books.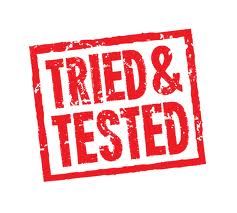 I was sent the two t-shirts for the purpose of a review but all opinions expressed are completely my own.