Isn't it true that pictures make a house more of a home? We bought our house last year and have spent so much time renovating the property (we're not even halfway finished). But we hardly have any artwork or pictures on our walls. Part of the problem is that I haven't found many pieces of artwork to fit into our midcentury modern theme. The other problem is that I don't have much time to really devote to finding the pieces. That, and I've been really lazy about having photos printed.
The kitchen/diner has been looking particularly pathetic as it did not have one single thing on the walls. But that has changed! I found an A3 poster print for the film Dr Strangelove. Husband loves movie posters, and I am compromising by agreeing to a few nice ones, framed of course. I found this black wood frame from eFrame. It looks simple, yet suits the picture perfectly.
I also had an old collage that I had made a few years ago. These photos are from when Moozles was 18 months old (she is now 6 1/2). Better late than never. *clears throat*  But actually, when I had the collage made, I did not realise that it would need a specially made frame. And to be honest, I thought it would be really expensive to have the picture framed. But I found this lovely dark brown wooden frame, also from eFrame, for under £25. Now I need to sort out some current photos of Moozles, and make a collage of Dubz too.
I am quite pleased with how the kitchen/diner is looking. It feels more homely. Especially with the big basket of junk we keep on the sideboard. Please tell me that other people 'file' papers into a basket until it looks like a scary creature. Amazing that a framed print and a framed collage can improve the room so greatly. It's not the clean, midcentury modern look that I would love, but it's the look that works best for our young family. What do you think? How do you make your house feel like a home?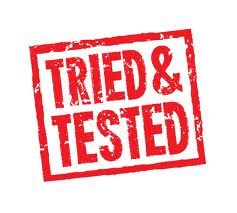 I was given the chance to pick out some frames for the purpose of this review. All opinions are entirely my own.