Do you know who loves the Tinkerbell films? Moozles and I love them! Ever since we watched Tinkerbell and the Great Fairy Rescue when Moozles was three years old, we have been big fans. Tink and her friends are feisty and always up for an adventure. Sounds like someone else I know.
Tinkerbell and the Legend of the Neverbeast was another wonderful adventure for the fairies from Pixie Hollow. This film centres on Fawn, the animal fairy, who discovers a strange creature that she's never heard of before. Everyone tells Fawn that this animal is dangerous. But Fawn listens to her heart, which tells her that the Neverbeast is her friend. It is a lovely story that emphasises that we shouldn't judge people, or monsters, from their outside. Such a great message for children, for everyone. Who we are on the inside is what matters, not what we look like.
We were very lucky to be invited to the film's gala screening on Sunday. There was a petting zoo, fairy wing-decorating, face-painting and balloon twisting (we saw fairy wings, snowmen and Moozles got a butterfly). We even saw a few celebs, including the glamourous Mel B and her daughters. Mel voices one of the new characters, Fury (I adore her northern accent!!). Moozles loved the film. She literally sat at the edge of her seat, watching with her mouth wide-open. And after the film finished, she asked when she could watch it again. The ultimate compliment.
If you fancy a sneak preview, check out the full trailer for Tinkerbell and the Legend of the Neverbeast.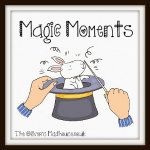 We were invited to view this film for the purpose of this review. All opinion expressed are entirely my own.