This weekend we went in search of The Gruffalo at the Alice Holt Forest in Surrey. Dubz, my 2-year old son, adores The Gruffalo, so we knew we could not miss the trail. And since we got a new explorer pack, complete with binoculars, compass and magnifying glass, my daughter was eager to find some creepy crawlies.
Moozles was beyond excited to discover a millipede with her magnifying glass. Dubz enjoyed pretending to discover things. We found various characters from The Gruffalo before finding the big bad monster himself. Once the kids had a few cuddles, it was time to go check out the playground. Dubz started to throw a tantrum, but I had the perfect enticement. I gave him a yogurt lolly (Yollies), which made him get in the buggy without a fight (I am not ashamed to bribe my children, if needed). Yollies are extra-thick yogurt on a stick, and my kids love them. They come in raspberry, strawberry and apricot, and are sold in packs of four (retails for £1 at Asda).
We then enjoyed the playground at Alice Holt. It was a nice big playground, and the children especially liked the pirate ship (which even has a plank to walk and jump off of). Our kids worked up quite an appetite after all that walking, exploring and playing, so we went to the cafe before we left. Yum, no complaints.
The Alice Holt Forest (which is free to enter) is a 45-minute drive from South West London, depending on traffic. The easy access trail is 2 km/1.5 miles and has an optional shortcut. The trail can be accessed by pushchairs and wheelchairs. The parking cost for two hours is £2.50. We paid for three hours (£4) as we weren't sure how long the trail/playground/lunch would take (but we were done in two hours). You can check out the Gruffalo Trail at Alice Holt, and a few other forests across the UK, until the 30th September 2014.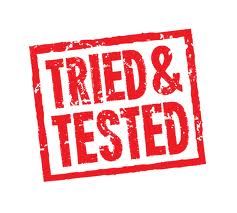 We were sent an explorer pack and given free vouchers to try Yollies. All opinions expressed are entirely my own.